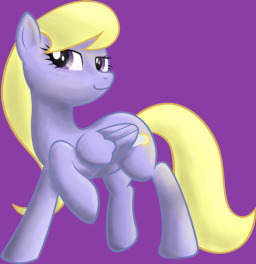 Source
This story is a sequel to You Can Fight Fate
---
Time loops? The end of existence as we know it? Fate itself conspiring against you? Who has the energy to deal with that kind of thing?
Not Cloud Kicker, that's for sure. She's a mare who knows what she wants out of life. An easy job, a nice house, and an endless supply of potential banging partners. Then one day a simple little flower vendor moves in down the street and everything starts to change.
As a side story to the main Time Loop Trilogy, you can expect massive spoilers in the comments for both the original stories and unwritten chapters of this one.
Chapters (18)