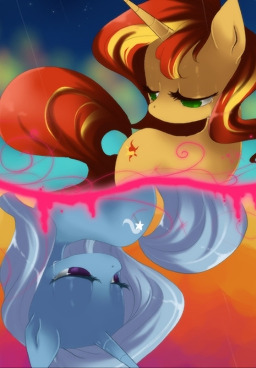 Source
Trixie Lulamoon is your run of the mill showpony. She travels place to place in Equestria, putting on magic shows for the little foals and ponies alike to hopefully earn a few bits to get by. She's a bit of a boaster, and she isn't the best Unicorn to go to for magic. And on top of that, she's never had a friend before.
At least, not until Sunset Shimmer comes to town.
Cover art by Xaztein.
Chapters (1)