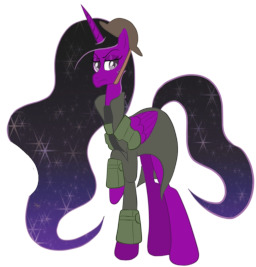 The Equestrian Wasteland is a harsh, unforgiving place. It takes you of everything you have, steals all you've ever known and cared about away. Such is the fate of the Alicorns of the former Unity. Everything they have had since the beginning is now gone.
Some have accepted the fate, and have moved on... others... have not. Such is the fate of one Alicorn in particular. 21, the egotistical, rage filled, self proclaimed successor of the Goddess, struggles against the harsh Equestrian Wasteland itself in her quest to punish the villain that stole away her life.
However, that villain might not be the one she thinks.
Chapters (1)