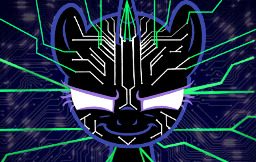 Princess Luna has opened a new frontier for Equestria and all her citizens on her very own Moon! All are welcome: Those looking for a challenge; those needing a fresh start; those who don't quite fit in.
See across the vastness of the Oceanus Procellarum from the soon to be constructed Serenity Dome! Use your strength and sweat to bring forth a new crop of Lunar produce! Bring your knowledge and ingenuity to bear on the extreme environment of the moon! A place can be found for anypony willing to work together to further spread the glory of Equestria.
See the local recruiting offices in Canterlot, Manehattan, Seaddle, and Los Pegasus today for more details!
--Lunar Recruiting Services Poster; 5 years After Harmony
Chapters (8)