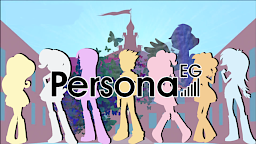 Flash Sentry has just moved to Canterlot High, his parents having gone overseas for an archaeological expedition, and is about to live a year in an unknown school where hopefully he can just live by. And for that he has the company of the dorm's manager and the head school nurse: Cadence.
But his life won't be as easy, not while there are six girls with plans of their own and in need of someone to help them make their objectives a reality, whether he likes it or not....
Then there's Discord, the mysterious man from his dreams, and Wondercolt, an unknown character from Harmonyspace. Their constant appearances will be a distraction from daily life and maybe even add a touch of danger to an otherwise normal life.
Cover art and editing courtesy of MythrilMoth
Chapters (3)