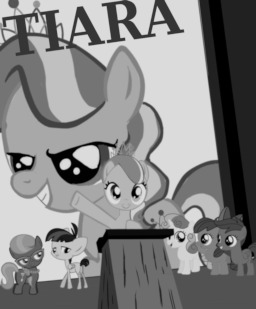 Source
If there's one pony worthy of becoming a princess, Diamond Tiara is sure that she is the one. Unfortunately, fate seem to have chosen the town librarian instead. And so the filly around whom the universe revolves decides to rectify the problem by making a wish upon an ancient relic: The Hand of Phoe, rumored to have the power to change a pony's destiny.
Destiny, though, is not instant, but the result of a multitude of moments combining to form a particular result. For Diamond Tiara to become a princess, she'll first have to become Twilight Sparkle's faithful student.
A story written using the prompts from EQD's Newbie Artist Training Grounds III.
Chapters (10)