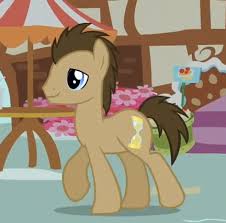 A friend advised me to write something, so I sat down and typed up this. I had fun, anyway, and hopefully at least one of you will, too.
A monster threatens to destroy Ponyville, again. More importantly, it wrecks havoc with a certain clockmaker's schedule. Quite infuriating, that.
EDIT - KwirkyJ has recorded an audiobook version! I think he did quite well, considering the source material.
Chapters (1)