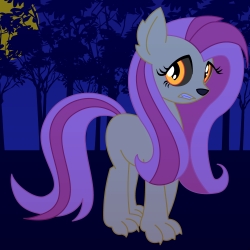 EDIT: First and probably only ever, added Author's Notes to address the frequent "Were means man" issue. Please read them before commenting.
"Fluttershy gets bitten by a werewolf from the Everfree Forest, but when a side effect of the changes limits her inhibitions, she starts to wonder if the cure is such a good idea. Even if she does start to behave a little 'differently' otherwise..."
A one-shot story in the spirit and style of an episode of the show itself.
--
Cover image by ~Dragon-Fangx
(With one small edit to fit details of the story)
Chapters (1)