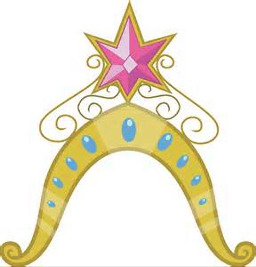 As Twilight deals with life as the head of a nation and the responsibility that comes with it , she must also deal with her secret relationship with a certain moon goddess. As they face various issues from the get go. Including intense media and public scrutiny, a commitment to her friends and family, the complexities of the Equestrian political system and Luna's struggle to find peace with herself and her faults.
With a political crisis brewing on the horizon, Twilight must come to terms with her position quickly while also coming facing a daunting task in the form of reconciling Luna and Celestia's damaged sisterly relationship. In the end she'll learn that being royalty isn't all what it is cut out to be.
I highly recommend reading the first story. It's not completely necessary but it will be easier to follow the plot.
Sequel to Learning curve
My second attempt at romance with Twilight and Luna. Starts off as fluff in the begining but develops a political side story as the chapters go by. The story mainly focuses on Twilight and Luna and the issues they deal with after Season 3. Written before season 4 so it may not conform fully to canon. May fix this in a later rewrite. Criticism is once again welcomed.
Chapters (23)