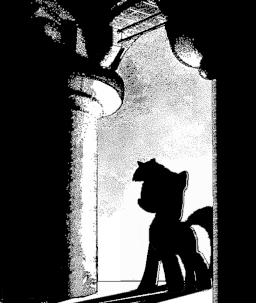 Source
The princess's fanatical student. A startlingly honest bootlegger. A prissy high-class escort. A traitor caught between two loyalties. A hyperactive pyromaniac. A quiet assassin who can kill with a word.
The night that has covered Equestria for a thousand years might just be coming to an end. And all of these familiar faces will be engulfed in the war between a victorious Nightmare Moon and her sister, returned from a millennium of exile.
Even as the sun rises, the situation has never seemed so dark.
---
This story was edited, preread, and otherwise improved by Einhander, Comrade Sparkle, CartsBeforeHorses, Spigo, and IR Pony.
Chapters (15)