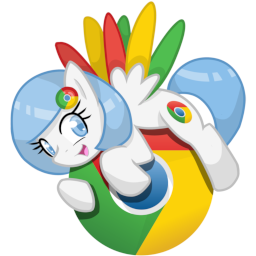 Source
In the near future of 2021, Hasbro ended the My Little Pony franchises' fourth generation of cartoons after countless successful seasons and products. To keep the cult following going, they allied themselves with numerous tech firms and created one last line of products that undoubtedly became their biggest hit.
Browser Ponies. Living computers in an eye-catching and cuddly form.
It was the greatest and most controversial technological breakthrough of the century. Stable A.I. with the ability to learn and grow while being pre-packaged with internet capability. In spite of the fearful public and ethical groups crying foul at the thought of living machines, the Browser Pony went on to be the next great game changer in the field of information technology and the ultimate luxury item.
That was years ago. Now in 2025, the living computers are in the mainstream and almost everyone is sure of the lines between A.I. and human. But what happens when those lines begin to blur, and everything once believed true is changed?
A second person story starring you as Anon.
(Tags subject to change. Cast characters will be added to tags when they appear.)
Chapters (3)