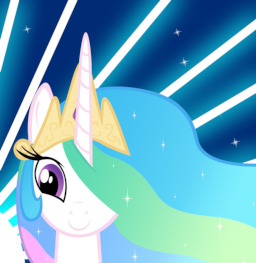 Source
One day you decide it's time to change it all. Instead of minding your own business, you accompany Celestia to wherever she needs to go to. A bond is certainly being established...But what kind of bond?
.
My first attempt at a multichapter story. Celestia has been requested a lot of times for a heartwarming moment but as soon as I began, I realized something. I wasn't able to make a one shot out of it without breaking the story. Because of that, this will be the first story I've written with more than one chapter.
I have no idea how long it will be and chapters will probably be posted once every week.
Big thanks to my (retired) editor Keeper-of-Harmony.
Chapters (13)