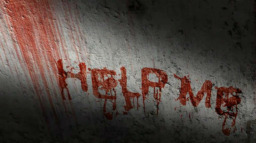 A year has passed since Joyous Blossom confessed to double murder and was sentenced to psychiatric treatment and life imprisonment. Following the removal of her horn, Blossom has slowly given into madness, with her hallucinations having completely taken over her mind. While most have given up, only Sweetie Belle, her mother, continues to hold hope that her daughter can be saved. But as she slowly begins to see the reality that her daughter is lost, Sweetie will have to do what she can to save her daughter.
An AU story based on Broken Blossom written by BronyWriter, whose permission I have to write this. This follows under the idea that Blossom agrees to live, but her horn is taken away at the start, thus preventing the actions she takes in The Word Is Fear, yet increasing her ever growing insanity.
Will be updated Monthly at most.
Chapters (9)