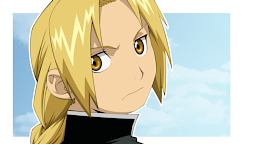 Set in a alternate Universe, Edward Elric has no family or friends but only himself to rely on. One night when walking home he blacks out after being shot by a couple of thugs and when he comes to, he's in the land of Equestia where the human-like residents referred to themselves as "Ponies". Having arrived to the foreign land he gains a hidden power that in time reveals itself as a the young man gets into trouble from time to time.
Has little gore and is violent at time's
Sex was only tagged in there for the scenes that may include some naked stuff and such.
The story while have different Points of Views as well as Pictures to make it more interesting
Also the only alternate Universe is the Full Metal Alchemist not My Little Pony FIM I wanted to get this across before anyone started to ask questions and stuff.
Also Ed doesn't have auto mail
Chapters (54)