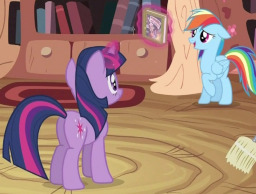 Twilight Sparkle and Rainbow Dash treat their friends to a day cruise that they won. Everything goes swimmingly, ship-shape, or whatever other nautical pun you prefer. Of course, everything in Equestria always does.
Now on Equestria Daily!
Thanks to Grif in The Training Grounds for his help with a review.
Chapters (1)