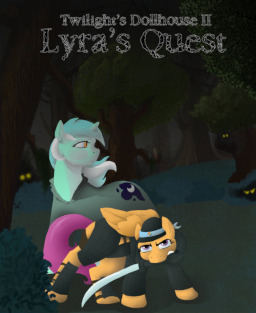 Source
This story is a sequel to Twilight's Dollhouse
---
Thirty ponies remained trapped in plastic shells as Twilight's dolls. Lyra left them behind without a second thought. She joins Scootaloo to help rescue them, lest they be trapped for eternity as the last of Twilight's sanity slips away. . .
Scootaloo will have to get past thoughts of revenge and her anger. Lyra will have to move past her guilt of failure. Once they have learned the skills they will need to defend themselves they will set out to find the Dollhouse and rescue their friends.
Unfortunately, time waits for no pony.
Pre-readers / Editors: Selbi, Abcron, Jaestring, TypewriterError, Breath of Plagues
Chapters (9)