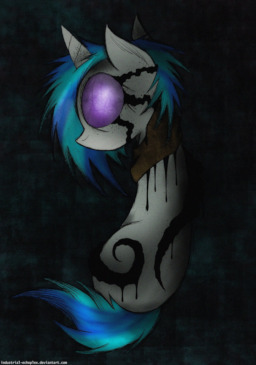 I have been forced to listen, for years, to the cold accusations and harsh remarks about my late friend, Vinyl Scratch. I have been too frightened to correct any of those statements, but as death draws near, I see no reason to fear for my sanity.
Believe what you will. If I did not change your views of her, if you merely pass this off as the rambles of a decaying mind, that is all fine with me. No matter what others think, I know the truth.
That thing that appeared that night...
That wasn't Vinyl.
Chapters (3)