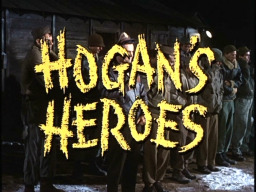 Klink ordered another 'routine' check of the barracks, after a strange explosion of light comes from the woods. Unfortunately, Hogan has lost communication with Headquarters, so he is left in the dark about this strange occurrence. Despite the already weird turn of events, a surprise visit by Burkhalter yields an unexpected result: He has Applejack as a prisoner.
Even worse, when investigating the source of the light, Hogan and his men come across Twilight Sparkle, Rainbow Dash, Pinkie Pie, Fluttershy, and Rarity. Now, it's up to Hogan and his group of POWs to help Applejack escape from the clutches of the Nazi army and a dummy of her isn't going to get them very far.
Can the Prisoner of War camp survive the onslaught of cute little ponies?
"Schultz is not going to wanna see this!"
This is, of course, set in a pre-Alicorn stage for Twilight.
Thanks to the following for corrections:
Railroad Brony
Chapters (9)