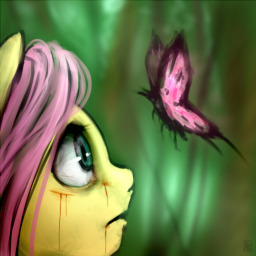 Source
Fluttershy loves animals. Her special talent is taking care of them, after all. However, there is a darker side that her friends rarely see. Ever so often, a creature under her care suffers and not even she can fix it. She has grown accustomed to doing what needs to be done in those situations.
Perhaps a little too accustomed. When a tragedy hits close to home for her, she realizes that there are others out there suffering, and she can help them.
She is the Element of Kindness after all.
Cover art by the awesome xXKatrynaXx
Chapters (7)