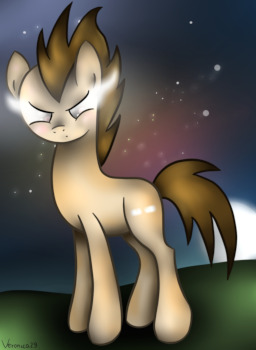 I play Minecraft day by day. The game urges me to have adventures, and I love adventures. Though I actually hate surprises, and one day I get the worst.
I never actually hated ponies, though I never wanted to be one in my life.
But I was in the middle of a Herobrine mod, and I think this surprise will even surprise you.
I see you, Herobrine.
//This is the only story I can post on FiMFiction of the Herobrine Series, because this is the only one with ponies. Others are on FanFiction, just look up Jenstone. But this is the first in the series, and others haven't been posted until this one's finished.
Chapters (1)