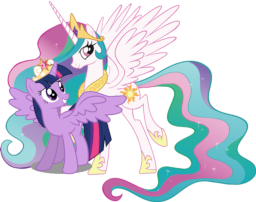 Eyes are a gateway to the soul
Even the most common sayings can lead into larger things. Twilight sends a letter to Celestia confronting her unjustly founded fears of Twilight's immortality years after the passing of her last friend.
Based off an idea conceived early this morning. Approx 1 hour went into this. Finally have a proper counter to the Twilight Sadfics out there.
Chapters (1)