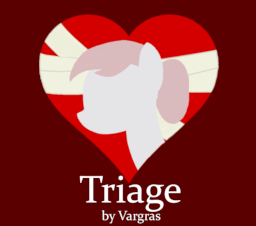 Source
For Ponyville's premier nurse, life is anything but slow - a full-time job, a budding relationship with Big Macintosh, and her own friends and family often leave Redheart's hooves full, and it's all she can do to catch a break.
It's a tough job, but somepony's gotta do it.
Fic is rated Teen for gore (due to medical situations), language, and romantic situations.
Featured on Equestria Daily! Thanks to everyone who has read, reviewed, and commented!
Chapters (3)