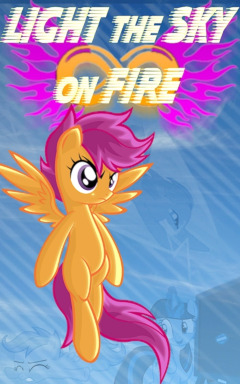 "All my life, I've wanted to fly
But I don't have the wings, and I wonder why
I can't break away..."
Most pegasi figure out flying easily enough. Heck, most of them figure out how to do it before they even get their cutie marks.
But not me. I couldn't do it, no matter how hard I tried. I couldn't even hover. Not for more than a few seconds, anyway. And not even Rainbow Dash, the greatest flier in Equestria, could seem to help me. We tried everything, and I failed every time. Day after day, I tried – and day after day, I failed, until finally I was ready to just give up. I'd never be able to do it. Nopony would ever be able to help me to fly...
...until one day, somepony did.
Chapters (1)