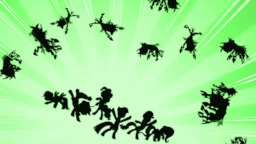 Robert Anderson is your average Jo. By day he works for a respectable Video Game Company as an animator, is into Steampunk and owns a small apartment where he lives alone. By night however, he is Violet Runner a fan of My Little Pony; Friendship Is Magic (despite the fact that the show has been canceled for the past 4 years and most Brony activity has gone underground) and finishes and sells scraped pony games (such as Fighting Is Magic) as well as Animated Fanfics.
Since the shows cancellation a lot of Bronies have become out laws do to the government thinking the New Lunar Republic and Solar Empire are dangerous gangs and that some Bronies have even broken into Hasbro's headquarters around the world in order to try and find unaired episodes.
It was after one of those raids that a Brony by the name Crescent Sliver disappeared after releasing information that alluded to something called The Maretrix. And it is this question that keeps Violet up at night, searching for an answer.
What Is The Maretix?
---
A Matrix Crossover with all OC characters.
Chapters (14)