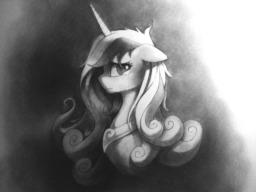 Source
Dearest Shining Armor,
By the time you read this, I'll be long gone.
---
Originally a one-shot written during a very trying time, but many people asked for a continuation. You can read the first chapter by itself if you wish, and that may even be advisable, but I still hope that you'll enjoy the rest.
Featured on the front page at release, for the full four days possible under the site's heat system!
Chapters (4)