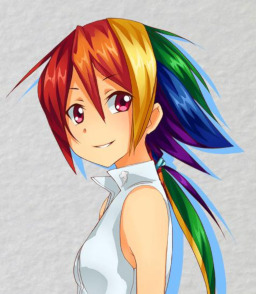 Starswirl Academy is now under new management. This is a taste of what the original game was originally going to be like.
It is the unfinished story of a young man as he learns about the unfair truths of growing up, and an unlikely friendship between an Egghead and a Tomboy.
Note: These chapters have gone through heavy editing to ensure the secrets and surprises of the actual VN are protected and will remain that way until its release. Regardless of changes, the game is being rewrtitten from the ground up and thus this story will not be seen in gameplay. The only thing I know will be in this story and as well as the VN is the school itself.
I hope you enjoy.
-WF86
Chapters (38)