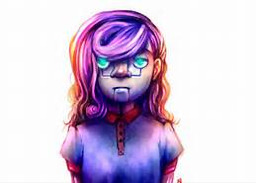 Equestrian Science Center Project #2010, Code Name: Sweetie Bot
Intended to be the perfect little sister to anyone that purchased it. Contains incredibly realistic flesh like armor.
Recently it has to come to my attention through the project engineers, that there is a glitch present in the prototype. The glitch caused Sweetie Bot to become self aware.
After checking the database I have discovered that said prototype was purchased by Magnum and Peral Belle, meaning the prototype's current whereabouts remain unknown.
I fear that if this Sweetie Bot prototype were to realize that she is actually a robot the emotional tramua might cause her to go on an uncontrollable rampage. And it could only be stopped by someone that it knows and trusts.
Project Superviser, X
This information was never intended to see the light of day but somehow has found its way into the hands of Rarity Belle, a young up and coming fashion star. Now she faces the difficult task of breaking the news to "Sweetie Belle".
But how will "Sweetie Belle" react to the news? And will this change the sibling relationship she has with Rarity?
Chapters (10)