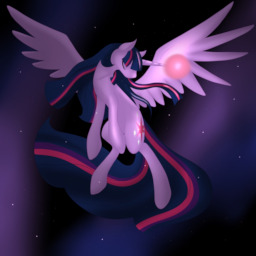 Source
Today is Princess Twilight Sparkle's 500th birthday, and her most faithful student, an earth pony with a familiar name, can't wait to celebrate!
---
Notes:
- Cover art by ErinKarsath, used with permission. Check out her DeviantArt page.
- This is a story in the Birthdayverse, and you can find the sequel here.
- Many thanks to my faithful Pre-Reader and all around super-duper best pony, Blood Lord. Go read his story, too!
- This was written during the season 3 hiatus of MLP:FiM.
Chapters (4)