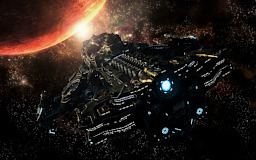 In Equestria, humans serve the ruling pony class. Their lack of magic makes it near impossible to survive on their own, and so they depend on their rulers to protect and help them, and put a roof over their heads. But on Earth, and in many other solar systems, their strength is the pinnacle of hope, as they assist those they can in their frantic search for the ones who came before.
Near the edge of the humans' empire, The USSF Monarch stumbles upon Pony kind on Tango 126, one of the many targets during their hunt for the Precursors. Their curiosity is peaked, and John Punch, a high ranking Elite, is sent in disguised as one of the many Human occupants on the planet, to learn of their culture, and the Precursors' presence on this planet.
Now the respected veteran must face the social challenges of being thrust into a gender reversed, pony dominated society.
Chapters (7)