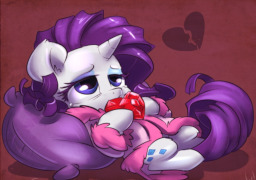 Spike has admired Rarity for a long time, to the point where he would follow her to a fault. But when he thinks Rarity doesn't want his company as much as he does, he wishes that his feelings were mutual.
And wouldn't you know it, he gets his wish. All the attention, all the love and kisses a young drake could hope for. It's a dream come true...
...Until all that attention becomes invasive.
Chapters (1)