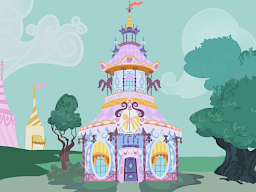 Source
Rarity Belle is a successful Businessmare In Ponyville. From wedding dresses to costumes, sundresses to business attire, she has made masterpieces for each and every one of her customers that fills them with awe and wonder at her talents while still maintaining affordable rates.
Rarity had serviced many customers in the past, but there is one in particular that is unlike any other...
Thanks to Diarch and Jeffcvt for looking at the first chapter.
Special Thanks to InsertAuthorHere and jmartkdr for Proofreading.
Edited by me.
Coverart: http://www.deviantart.com/art/Rarity-s-Boutique-306786835
Also, I will be posting the misc. Other openings and endings within the next few days. These sections are not "alternates" as in they are different canon or changing of events, but instead different places to start the story.
Keep your open for part 2!
Chapters (14)