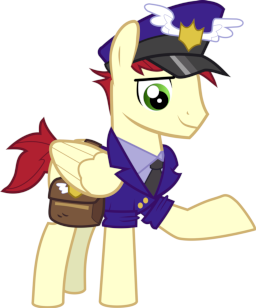 ---
A compilation (done with permission) of the following group: The Mailbox
---
The Mane Six have left Ponyville for the summer, each traveling to a different part of Equestria for different reasons. But a few months and a little distance can't stop their friendship!
This book collects the letters they send back and forth, telling each other about the new places they go and new ponies they meet, comforting each other when they get lonely or homesick, and keeping the spirit of friendship alive.
Rated Teen Sex for alcohol references and some innuendo.
Be sure to check out the Cast, Crew, and Extras chapter for links and titles of the side stories!
Chapters (16)