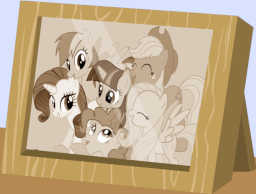 Twilight's time in Canterlot tends to keep her away from her Ponyville friends for far longer than she would like, so she decides to invite them the the castle for a get-together.
Princess Celestia and Princess Luna love Twilight with all their hearts, but for some reason Princess Luna has misgivings about this event.
Sometimes, the connection to a friend extends far further than you want to believe.
Chapters (1)