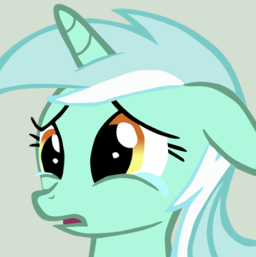 Anonymous had been engaged to Lyra, but decided he wasn't ready and left town before the wedding to think. Days became weeks, weeks became months, and months became years. He decides it's finally time to return to the pony he'd left at the altar.
I started writing this on my phone when I had to evacuate from hurricane Sandy, and it's been mostly unfinished until recently. Reading my old works, I noticed I always get dialogue over with very quickly instead of fleshing much out. This time, I wanted to try and write better dialogue, with more "meat" to it. I don't know if I succeeded or not, but I'm pretty happy with the way this turned out.
I'm also aware that the pacing is pretty fast, but that's something else I'm trying to work on.
Chapters (1)