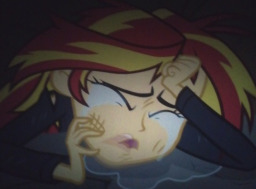 Sunset Shimmer did very bad things in this world. She knew that now. And she wanted to fix it.
As her punishment of helping repair the damaged high school nears its end, a familiar face comes along and makes her question whether everything can be mended. With Twilight's help, she began several new friendships.
Could she restart something more than that? Even if she broke it to begin with?
First 'Equestria Girls' fic I've done, and quite possibly one of the first Sunset/Flash Sentry stories out there (Though here the characters will be given 'human' names. I just feel it fits better that way).
Critiques Accepted, as always! Cover art will be fixed once I find a better picture.
Chapters (1)