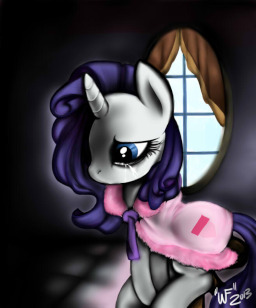 Source
"Do you know what a mayfly is, Twilight?"
It's been six years since Spike met Rarity, and nothing's changed.
Nothing he knows about, anyway.
(Notes under the 'more')
This is a story in which I just don't even bother with passing the Bechdel Test.
(I know, I wrote another story with a character crying in the cover image. Someday I'll write something happy! I promise. Someday.
Also, I'm pretty sure I read a story like this once. If it turns out I accidentally rewrote a near copy, I'm sure someone will point it out to me, and I'll wipe this mess. I can't really go looking for what I read, though, it was from months back.)
Chapters (1)