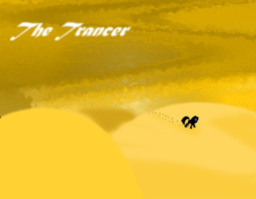 Zuri is a Zebra, living on the planet Palosol. Palosol shares its sun with Equestria, the pony-dominated planet. Raised as one of the powerful Sand-Trancers, Zuri can manipulate the world around her via the magic ingrained in her blood.
On a quest for renown, she leaves her home city beneath the sands in search of something that will let her live up to the legacy of her widely-known family. Within hours of leaving home, however, she runs afoul of frontier ponies, and quickly finds herself up to her neck in troubles brought about by their colonization efforts. In short order, she breaks free from their internment, finds friends in a band of oddly loyal mercenaries, sets a young ruler free, and winds up right in the middle of a sprawling plot that threatens both the pony colonies and the entire zebra civilization.
Warning: OC-Centric, lots of non-descript murder
This story is undergoing heavy editing, and it may just end up getting deleted and reposted at a later date when I've gotten it to somewhere I like. Not dead! Just still being clunked through revisions. Watch this space.
Chapters (17)