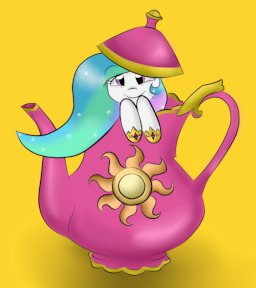 Source
If you think that your day is a little too short,
With too much to do for twenty-four hours,
Then you fall back on the final resort,
And go back in time with your magical powers.
Princess Celestia, in her infinite wisdom, comes to the conclusion that she doesn't have anywhere near enough time to do everything on her busy schedule. Not a problem for her, though. The solution to having no time is obvious: just make some more.
Chapters (4)