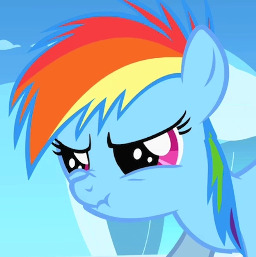 At eight years old, Rainbow Dash was being constantly bullied at flight school. She had picked up the nickname Rainbow Crash, along the way. She finally turns to her mother to seek help and receives advice which she holds with her all through her life. "Don't let them see you cry, put a brave face on and stand up tall, even if you're shaking in your horseshoes."
Oneshot.
Side story to Trapped and Free to Fly, but it can be read alone.
Edited by the brill WolfePony!
Image is from an episode until I have time to make my own.
Chapters (1)