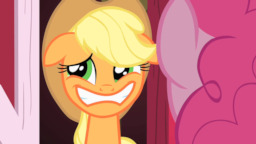 On one fateful day, Applejack is forced to haul a cart full of apples into Ponyville. Without Big Mac. During a rainstorm. Along with Applebloom. Things don't go as planned, and before the day is over some choise words will have been uttered, some rather embarassing and painful events will have occured, and somepony is going to get what's coming to them in the end.
Note, this is my first fanfic, I don't know wether it'll be good or not, but I just had to get something uploaded Before I lost my mind. Please keep criticism constructive and fair, otherwise I won't learn anything.
Proofread by these two awesome individuals.
Legion222 & Thatsgoodtoast
Rated teen just to be safe.
Chapters (4)