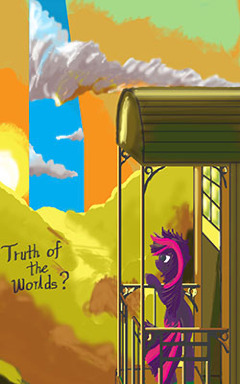 Twilight Sparkle has never seen the need to venture into the realms of Humanity, but when Pinkie Pie receives six invitations the grand opening of her sister's fine dining restaurant in Singapore, she swallows her apprehension and takes the plunge into the wondrous magical void that is the human's domain. A world of steel, glass and machines that defy the very laws of magic.
And stranger still, are the ponies that make their livelihoods amidst the madness. Pinkie's sister amongst them.
Yet, even for such a foreign land, the troubles of home are deceptively close indeed.
Chapters (3)