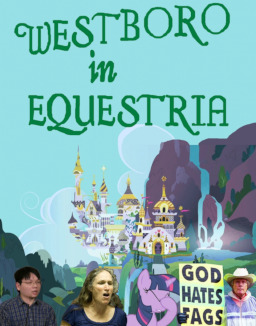 Fred Phelps, Shirley Phelps-Roper, and Jack Wu are Westboro Baptist Church members. One day, a magic tornado hits their church in Topeka, whisking them away to the colorful world of Equestria.
Now, with a highly-irritated Twilight Sparkle to guide them, they must make their way to Canterlot in the hopes that Princess Celestia will be able to send them home. Along the road, ponies try to teach them some valuable lessons about friendship. Will they listen and find hearts and brains, or will even Equestria fail to reform these wicked witches?
The plot, cover image font, and song parodies are shamelessly stolen from the Wizard of Oz.
Westboro in Equestria is now on TV Tropes!
Chapters (4)