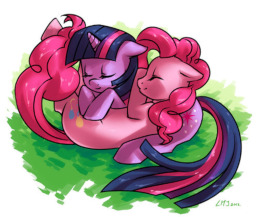 Pinkie's sister has fallen into a coma after an encounter with a deadly flower in the middle of the Everfree. Desperate to save her, Pinkie has run off into the Everfree alone to find the cure, leaving Twilight to wonder if the party pony will be safe on her own. Unwilling to lose one of her closest friends, Twilight decides to venture into the forest as well to find her friend, before its too late.
A TwiPie story from Twilight's POV.
Special Thanks to my Editors!
Nonameknight
Animus
Cover art by KatiraMoon
Chapters (2)