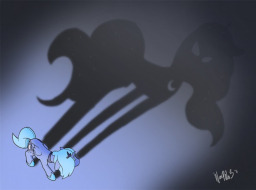 Source
Luna is not a weak pony, that's what she's been told by her sister.
Yet it's hard. Living with the shame and loneliness. Just like any wound, if left untreated, complications can arise, and like any disaster, sometimes the littlest things can trigger the greatest calamities.
Sometimes, our pain gets the best of us, and we lose our very selves.
Chapters (1)