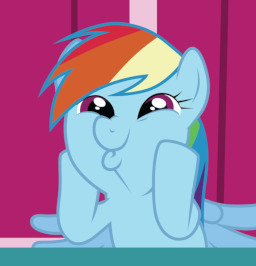 Rainbow Dash gets ideas sometimes. Usually, they end in broken limbs or brain damage. But when she gets an idea that is completely different than any other before it, will Applejack and Rainbow Dash survive the shenanigans?
Probably, but it sounds more dramatic to give you the doubt.
Originally a one-shot that asploded later. AppleDash because best ship. Pre-reading/editing/shenanigans by Jackie. Yay.
Chapters (11)