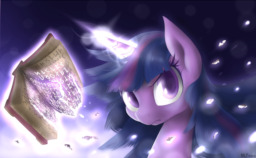 Source
With some changes on Star Swirl's time spell, Twilight accidentaly gets trapped in the past. But after saving two fillies and enlisting them to be her students in magic, they go on adventures together to survive the ruthless world they live in. With new friendship and foes, they discover what it truly means to be family by choice.
---
Now with the collaborative efforts of Angel Bunny, Fausticorn and soulwinds!
---
Art by awsdemlp.deviantart.com
---
People who I am in deep gratitude for offering help:
amacita
MidnightDancer
Skunktrain
Cerulean Starlight
---
And FAN ART by 1110soulite!
Chapters (14)