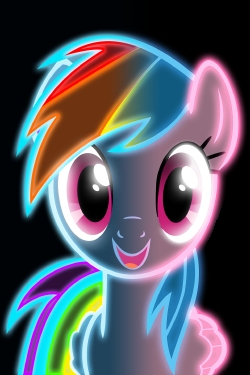 Rainbow Dash, the greatest flyer to ever come out of Cloudsdale, was actually foaled in little old Ponyville, or was she even foaled at all?
In the original version of MLP:FiM there was no Rainbow Dash. There was Firefly instead, but due to some legalities problems the character was cosmetically changed and renamed Rainbow Dash.
This is an fanfic adaptation of that transition based on material posted online from excerpts of interviews by Fyre-Flye (Lauren Faust) herself.
Cover Art image edited by Rethkir
Chapters (6)