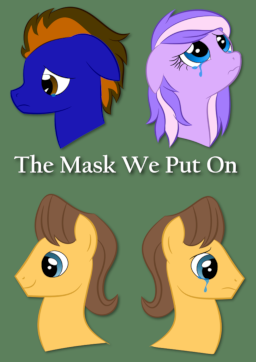 Blood is thicker than water.
It's a phrase Caramel has heard since he was a little foal and has lived by.
His life has been turned around and put on hold due to accidents within the family.
Standing by what he has learned his whole life, he has arrived at a breaking point.
How exactly do you tell your family that you have nothing more to give them?
How can one possibly tell them that they're relying too much on one pony?
How exactly can you tell them that you can't take care of them anymore?
Thanks to Spu313 and Arbarano for helping me with grammar and Aridifolia and Enix as pre-readers.
Music made for this story: http://youtu.be/ZUTFmid9k-A
Chapters (1)