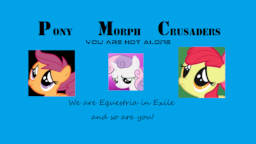 Two young lovers meet once again after seven years of separation. An old flame is rekindled, but can it survive a bizarre turn of events that reveals a secret hidden from them for a quarter century?
A side story of TwistedSpectrum's "Five Score, Divided by Four".
Flags set as tentative, though I don't do explicit well so tend to avoid.
Chapters (4)