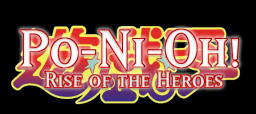 A few years ago, while on archeological dig, in Saddle Arabia, a young stallion named Maximilian Pegasus discover the ruins of an ancient civilization. As he ventured deep within the tombs of the lost pharaoh, he depictions of ponies battling each other with powerful monsters. After seeing many the depictions, he decide to creature a game in which modern day ponies could battle each other just as the ponies of old. He called the game "Duel Monsters."
It wasn't long before he creation became popular among ponies. Soon, Maximilian spent countless bits into making a portal version of the Duel Arena, so the ponies could duel any and everywhere. He called his creation Duel Discs. Before long, it was decided to hold a tournament once year to determine who would earn the title of "King/Queen of Games".
This year's tournament will be different as an ancient force lurks in the shadows that will threaten all of Equestria. What will happen when a young stallion named Star Driver and his friends discover that there's more at stake in this tournament than deciding who is the best duelists in Equestria?
While most of the Decks will contain actual Yu-Gi-Oh! cards from the original series, GX, and 5D's, Zexal, the majority of the OC's Deck will contain original cards I've created.
Many thanks to goldenrise365247 for being my co-author, Utopianking and the beat brony for being my proof-readers and my editor The Notebook


Chapters (31)